What is the Price of a Pug? Are these Adorable Dogs Worth It?
Having a Pug in your family means a lot of fun. If you have more than one, well, that's even more fun!
Pug dogs are super versatile and incredibly gentle with children and seniors. There's no worry about anyone getting hurt.
They also make excellent companions if you live in an apartment or small house. They don't have a lot of space. Their favorite spot is right on your lap.
Pugs are shadow dogs. The male ones tend to follow the owner and demand more attention than the females.
That's why Pugs aren't cheap. They are the complete package. So, what is the price of a Pug? Once a Pug parent has their Pug, they say they are willing to pay anything for their Pug.
"Love is blind."
But you really need to figure out if you can pay the price upfront AND all the other expenses that go along with owning a Pug. The price of a Pug is higher than your typical mixed dog. Pugs have the potential for health problems. This can add to the price of a Pug quickly with a few veterinarian visits.
I've had very few problems with the Pugs I've owned throughout my life.
But I did have one Pug (Wizard: May you rest in peace) who seemed to have a health issue about every two years. They were unrelated, and he was a "Champion Bloodline" Pug, so I doubt it was poor breeding. Probably just his bad luck. Getting one Pug with bad luck can make the price of a Pug go up pretty drastically.
I will give you everything about the price of a Pug before you run out and buy a Pug. It's best to get all the information before you take on such a big responsibility.
The Pug breed originates in 400 B.C. These dogs are lovable creatures with flat cute faces and exceptional personalities.
Besides the distinctive appearance, Pugs vary in colors and other characteristics.
Fawn Pugs are the most recognizable; then black ones come second.
They can also come in apricot with a slightly reddish hue compare to the fawn ones. Rare Pugs appear in silver, brindle, or white.
What is the Price of a Pug?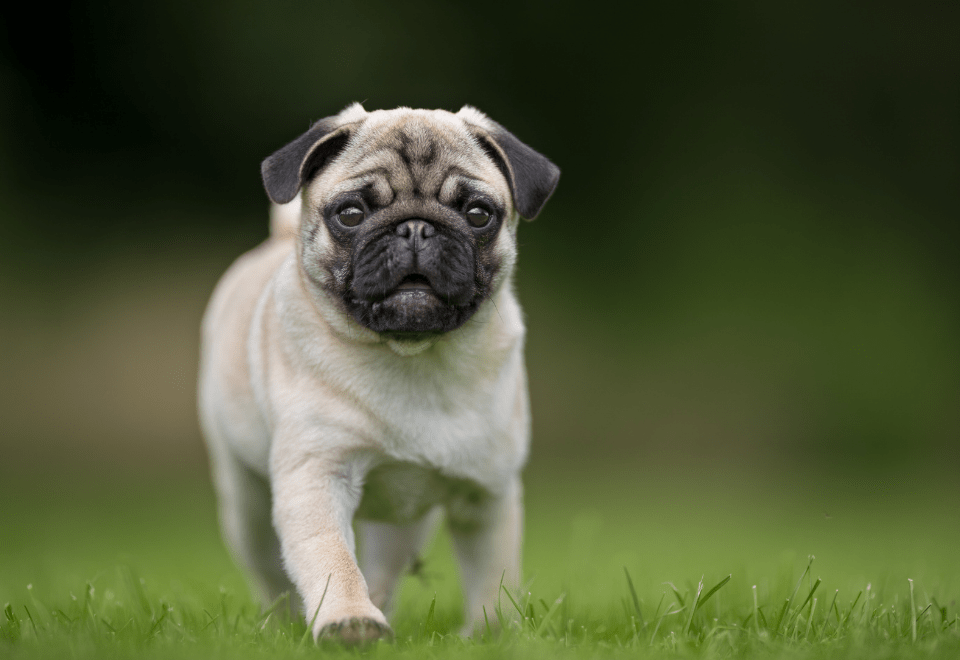 You will need to pay an initial price to own a Pug. Though the range varies, expect to spend around $1,000 – $2,000 for a puppy.
More inexpensive Pugs rarely come with papers. This means they may not be full-bred Pugs. And then you're not exactly sure what you're getting.
The superior lineage of Pugs costs at least $2,000. Depending on the pedigree, the price can fly up to $6,000, where the dogs come from excellent lines.
Another factor that adds to the price of a Pug is his color or rarity.
Expect to pay more for a brindle Pug or a teacup Pug. Expect to spend a lot more for an albino Pug. Albino Pugs have been known to sell for $19,000!
That's out of the budget for most of us. So, the price of a Pug will probably run you around $1,500 to $2,500.
Another way to own a Pug is through adoption. However, there may not be any Pug puppies available in your nearby shelter. If there is one, you probably pay around $300 to $600. This should include registration and vaccination of your Pug.
Pug prices are also different depending on some other factors, including:
Location: Pugs from one state can be more expensive or cheaper than another

Season: Late spring and winter holidays are the days people are likely to spend on pet

Pedigree: A Westminster winner certainly costs more than Pugs that are not Champion Bloodlines

Health screenings: The price of a Pug goes up if the breeder gets medical testing and care for the puppies

Training: Trained Pugs are more expensive because the seller adds in the training fees to the cost of your Pug

Age: Puppies are the most costly whereas seniors cost less
From a Rescue
Like I said, adopting is the cheapest way to own a Pug. The price of a Pug is low. You will only need to pay a small fee for the shelter and vaccination. In some cases, you are expected to pay for medical expenses if the Pug rescue suffers health issues.
Be sure to research the Pug rescue you are considering. Know what questions to ask and what to look for when you are at the rescue. A big red flag is if the Pug rescue person doesn't know much about the Pug or have any past history.
From a Breeder
If the puppy has registered parents, a Pug puppy may cost from $1,500 to $2,500, depending on the line.
However, you can pay less for a senior Pug or one that retires from the show ring. These Pugs are usually neutered and ready for a forever loving home.
I know a lot of people have a big heart for taking in senior animals. If you do, I commend you. Be sure to have extra cash for any unforeseen problems that you may encounter owning an older Pug. 
Avoid buying a Pug from a non-certified breeder. A scammer often offers a much lower price for a Pug, but their Pugs are likely sick or bred from inbreeding. Buying from these scammers only encourages black market sellers. This is harmful to Pugs. 
From a Backyard Breeder
Listings of "Pugs for sale" from backyard breeders are countless on the internet. These posts are available in plenty of price ranges.
Should you buy from these in-official breeders?
It depends.
Many of these amateurs are practicing in substandard and unethical ways. That doesn't guarantee the quality of the offsprings.
A part of this community pursues money rather than focusing on healthy dogs. So, the price of a Pug from a backyard breeder can be low at first, but you will need to spend more for a vet later.
I don't recommend supporting this kind of service as some may abuse dogs.
If you find a backyard breeder who you think is responsible, consider it.
Make sure the Pug puppy you are considering has several vet checks before you purchase her.
Big red flags are breeders who want to sell their pups soon after being weaned or don't ask you any questions.
They seem unconcerned about where their Pug puppies are going. Check out this article (insert Kooky Pugs article here) about what to look for in a breeder. You want to be sure you're dealing with a quality breeder.
Other Expenses Included in the Price of a Pug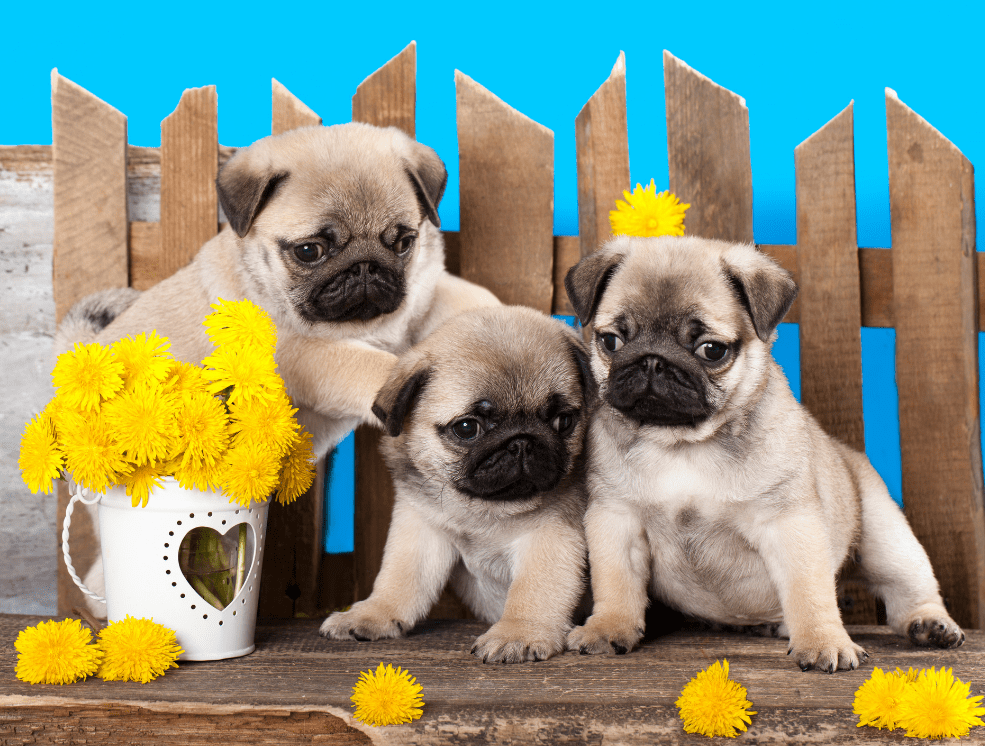 Puppy Expenses
A Pug puppy requires lots of care and attention when he first comes home. A Pug puppy's cost will include supplies, training, medical expenses, microchipping, food, toys, and more.
You will likely spend around $2,500 to optimize this growing phase's health in the first year. The following years cost less. The cost of your Pug's care will be approximately $800 – $1,000 as you have provided sufficiently for the first year.
I was amazed at how much I was willing to spend on cute toys for my Pugs. I spent hours online looking for quality toys. I read all the reviews and asked for questions from other buyers.
I could have reduced my Pug price by buying toys at the dollar store. However, my new angel had to have the best toys ever. Haha!
For Pugs from 50 weeks
At this stage, your price of a Pug includes grooming, nutritious food, supplements, and more training. The total cost depends on the services. You'll be surprised at how much the price of a Pug can go up depending on the quality of services you provide for him.
If you invest in high-end products for the Pug, that adds up to the expenses.
Training will be a part of the bill if you send your Pug to school. Typically, basic obedience training costs around $200 for 5 hours. Private training is available, but not many Pugs need it. Training in groups tends to be better as it also provides socialization for your Pug. 
Group training can keep the cost of a Pug down.
Training is one of the areas of Pug parenting that most seem to neglect.
Pugs are so easy to manage. Typically, they are not aggressive, and if they're in your seat or don't want to go outside, we just pick them up. Your price of a Pug will go up if you train your Pug, but it's better for our Pugs and better for us. I'm still working on it and trying not to spoil my Pugs too much (impossible).
For Senior Pugs
Senior Pugs still need good food and care. The expenses for food may not be too different from the young age but vary on their health.
Those Pugs who suffer illnesses need to consume specialty food, which may cost more. They also need medicines to support arthritis, obesity, allergy, or other health problems. 
The price of a Pug may go up significantly if your Pug is a senior.
Break-down of Costs of Price of a Pug
Are Pugs expensive?
Each Pug and his needs are different. Look over the expenses to manage the price of a Pug to start.
Costs for supplies
Necessary supplies include items for daily use. When you welcome a new Pug home, make sure you have these ready:
| | |
| --- | --- |
| Item | Average cost |
| Water bowl | $5 |
| Food bowl | $5 |
| Collars | $18 |
| Leash | $20 |
| Name tag | $10 |
| Crate | $50 |
| Bed | $30 |
| Poop bags | $10 |
| Poop Scooper | $20 |
| House train pads (optional) | $30 |
| Toys | $70 |
| Shampoo | $20 |
| Tooth-brush kit | $30 |
| Nail clippers | $15 |
Food and water bowls are mandatory. You can add the others later, while some items are optional.
In reality, many owners buy more toys than estimated. But you can adjust depending on your budget.
Costs for food/month
| | |
| --- | --- |
| Dry food | $20 |
| Wet food (optional) | $30 |
| Supplements (optional) | $100 |
Cost for training
If you want to send your Pug to a school, the rate can be as costly as $150 to $200 for 5 hours.
However, the price varies in states. Classes are conducted in groups. If your Pug needs private training, the price is certainly higher.
Try to stick to group training. Your Pug needs socialization and needs to learn how to behave with other dogs, keeping the cost down.
As I stated earlier, Pugs are fairly easy to manage. My Pugs can be demanding. This is an on-going training issue for us.
Costs for a Vet
A healthy Pug also needs proper medical care for optimal health conditions. When you buy a Pug, add the cost of appropriate medical care to the price of a Pug. It's irresponsible when people go on Facebook to ask others for money to cover their vet bills. I've also seen Go Fund Me pages where owners say they need help covering their dog expenses. These are either scams or irresponsible pet owners. I don't like to think that there are dogs out there who need care, but there  probably are. Some owners do not factor this price into dog ownership when they purchased their dog.
Prepare ahead of time for the total price of a Pug, including vet bills.
On average, it may cost you around $300 – $400 in the first year for a Pug. The following years won't cost as much if your dog encounters no health problems.
But be ready to pay a minimum of $200 for yearly vaccination. Remember other unexpected expenses may occur. Be aware that an emergency visit to the vet may cost anywhere from $2,000 to $4,000. It all depends of course on what has happened to your Pug.
When my Lulu weighed only 3 lbs., she got parvo. This included 24 hour-a-day care at the vet for seven days. It was expensive, but fortunately, I had this in her Pug price when I planned to purchase her. By the way, she came through it like a 3 lb. champ!
Pet Insurance
This is not absolutely necessary, but it can be an advantage. Having dog insurance saves you costs on vet bills and medicines.
Depending on the insurance provider, there are different price ranges for other plans. Do your homework. Make sure the pet insurance covers possible accidents, illness, and hereditary issues. Pet insurance will probably add $500 to $600 per year to your price of a Pug. Generally, this covers routine exams, illnesses, and accidents.
Check out this article to help you decide if pet insurance is right to add to your price of a Pug.
Grooming
Costs for grooming range somewhere between $50 to $100 each time, depending on the service. Your dog will receive care for nails, hair, wrinkles, and teeth.
If you can practice grooming at home, you'll save lots of money. Pugs are not groom-demanding dogs.  They do need a good brushing a few times per week.  
They require proper care for their teeth to prevent decay and gum diseases. This is an absolute, and you must add this into the price of a Pug unless you can do it yourself.
How to Find a Trusted Pug Breeder?
A: There are several ways to find a reputable Pug breeder near you. Here are my tips:
Ask your friends: If your friends have Pugs, they can show you where they get the dogs.
Go to a dog show: It's where breeders come and offer their services. At these shows, you are likely to see the Pugs they bring along.
Check a Pug dog breed community. Several breeder clubs where the pros hang out and advertise. You can check out these groups and pick a standout breeder who's living near you.
AKC: Pugs listed on American Kennel Club are guaranteed. But this will make the price of a Pug higher than individual breeders.
What Should I Ask a Pug Breeder?
You must see the real Pug before paying. That means you will need to see the breeder in person. Prepare some questions and ask when you come. Here is what you can ask:
1. What do I need when bringing a puppy home?
With experience, the breeder knows the requirements for a puppy Pug precisely. They are willing to tell you everything you need to take the dog's best care at its early stage.
Some breeders even care about where you live, your household, family, children, and what you can afford at first.
2. Can I see the parents?
Mostly, a qualified breeder doesn't refuse to introduce the parents of your Pug puppy. Seeing the mom and dad, you will have an idea of how well the puppy is taken care of.
3. Are the parents health-tested?
It's important to be concerned about the health of the parent dogs. If the breeder can show the paper of tests, that'd prove they are trustable.
4. When can I take the puppy home?
A responsible breeder won't let you take the puppies when they are not ready. For example, the breeder may keep a smaller Pug a little longer than initially expected. Ideally, a puppy Pug is best to be taken home at eight weeks or after.
5. Will you support me after I take the puppy home?
A good breeder is concerned even after the sale. They won't just take your money and go. You can keep in touch with the breeder and question him for the Pug's instruction and health guide.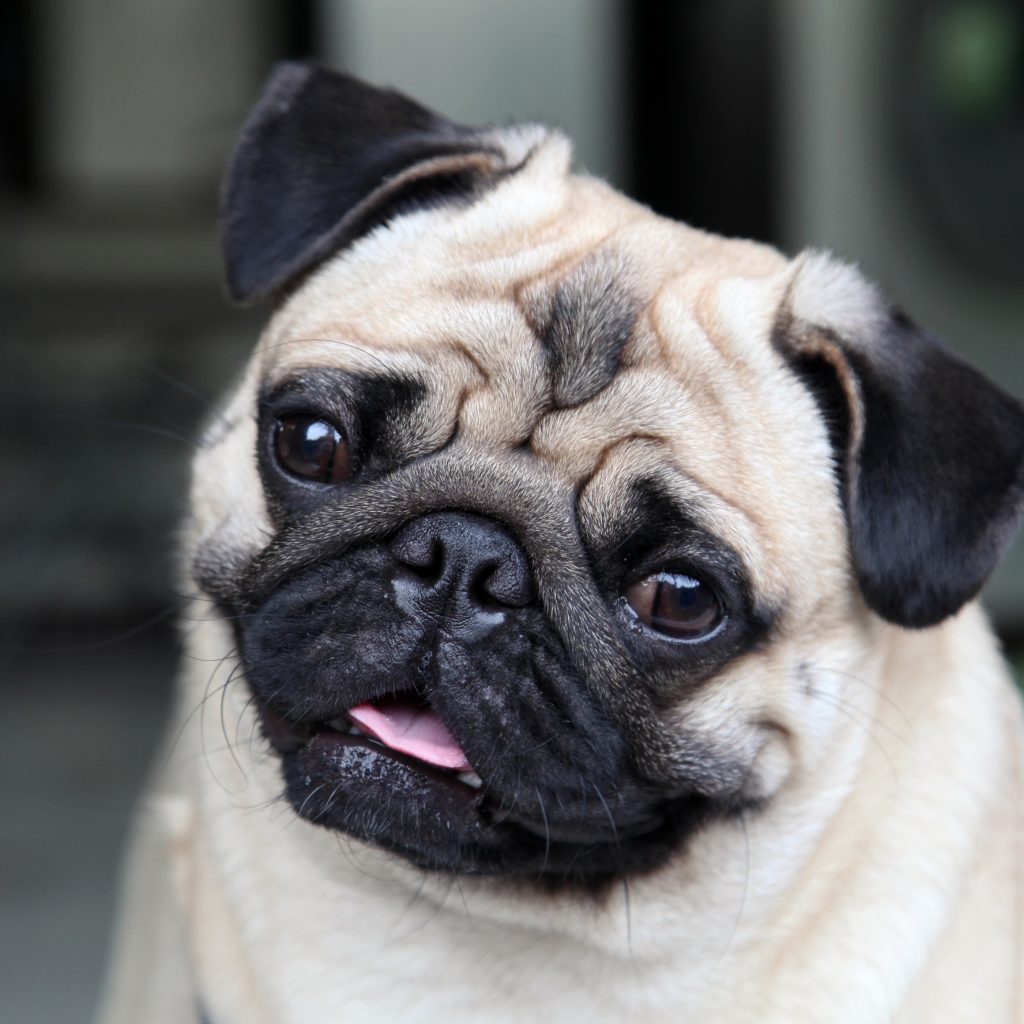 Why are Pugs Expensive?
The breed of Pugs is pedigree. The dogs have small litters, which often require a C-section to give birth. Scarcity of an item (Pug) and high demand (crazy Pug people) means the price of a Pug increases.
And the time after pregnancy is challenging for the owner.  She needs to spend a lot of time with the pups to care for them.  That's why it's reasonable for a breeder to charge a high price of a Pug. They have to cover expensive vet bills.
Maintaining a Pug is also costly due to the brachycephalic characteristic. Pug's narrow nostrils make it challenging for them to breathe. Pugs will not be your high energy dogs suited for long activities. 
They are also in high demand for nutrition, which makes buying food for them an expensive session.
When a Pug has a health issue, medical expenses for them are not cheap.
So, Pugs are cost-demand dogs that require you to be financially stable to support them to the end.
Common costs for the vet when your Pug have issues
Here are the costs of serious health problems according to Embrace Pet Insurance: 
| | |
| --- | --- |
| Portosystemic Shunts | $2,000 – $5,000 |
| Entropion | $500 – $2,000 |
| Granulomatous Meningoencephalitis | $2,000 – $4,000 |
| Arachnoid Cysts | $5,000 – $10,000 |
| Legg-Calve-Perthes Disease | $1,000 – $3,000 |
| Fold Dermatitis | $500 – $2,500 |
Besides, if you plan to neuter the dog, the operation costs anywhere from $25- – $300.
What is the Price of a Pug – Total?
Now you know that Pugs are costly dogs. Not only are they expensive in the initial cost but also the maintenance expenses.
So, make sure you are financially stable to supply the dog to the last day. It's easy to see a Pug puppy at a breeder's house and decide you are in love, and this is the pup for you. And when we "fall in love," our emotional side takes over.
Assessing if you can afford the price of a Pug for her entire life is the rational part of your brain. You and I need to pay attention to that before making that emotional purchase.
In return, the ultimate love and happiness these dogs give you are priceless rewards.
I guarantee you'll be glad you made the investment!