Super Tips for Finding a Reputable Pug Breeder
Are you looking to adopt an adorable Pug baby? Sweet!
Pugs always find a way to pull our heartstrings. Finding the right Pug buddy is important to you. Because you have to spend many years with this fellow, so it's essential to understand the Pug breeder. This helps you verify whether he is a reputable Pug breeder or a puppy mill.
Every Pug breeder has his own way of caring for Pugs. Their quality levels can also vary. For newbies, it is difficult to differentiate between the right Pug breeder and a scam. Do not worry. Here we have collected some qualities of good Pug dog breeders for you. Read more to stay protected from puppy mills.
What Should You Look for Before Getting a Pug?
Finding a reputable Pug breeder is a difficult task. But this should not be your first priority. Your first concern should be your research about the Pug. Is the Pug the right for you? Are you able to provide the furball with love? Can you offer him a stable home and other needs?
Therefore, first, thoroughly research the dog, and then the Pug breeder.
Why Should You Research the Pug First?
Pugs have an active soul in them. But they do not require excessive running time to stay healthy. The same is the case of their other needs. Before contacting a bunch of breeders, find out more about the Pug. Is the dog suitable for your lifestyle?
Researching the Pug will help you understand the breeder as well.
Ask a few questions to yourself. Do you really want a Pug? Or is someone pushing you towards it? Are you able to financially support a dog?
While adopting, keep in mind you are the primary caregiver. A good Pug breeder will definitely ask these questions from you. Do not expect legit breeders will hand over their Pugs just because you want one.
How Do You Research the Pug?
Here are a few things you can do to improve your research about the Pug:
Go to a pet book store and read books regarding Pugs. The internet has it all. Visit multiple sites and compare the available information. Do not forget to check the Kennel club information.
You can also check out multiple Pug breeder's websites to find relevant information.
Do you have a Pug owner friend? Chat with them to know about their experience. Ask them about the needs of the Pug. Find out who is their Pug breeder. This way, you will get plenty of insights about the breeder.
Find out if there is a Pug Meetup in your area. Pug owners are more than happy to talk about Pugs!
Research goes beyond the words. Try to have a physical interaction with a Pug dog before officially seeking one out.
Your research may include:
Research about adequate temperature

Pugs exercise routine

Health problems

Feeding habits

Required living environment

Grooming and training

Anxiety issues

Socialization with children and other pets

Lifespan etc.
Pug research is step one. The second step is finding Pug breeders to reach out to. Not all the Pug breeders will be authentic. But you will indeed find a few good ones. Following are the different ways to reach out to respectable breeders.
What's better than a Pug owner friend? Contact your friend and ask them about their breeder information.
Inspired by a Pug, you follow on social platforms? Great!
DM the page admin and ask about their breeder. 
Dog clubs have a list of different breeders. Try to access the list. You can check out America's Pug dog club for it. Visiting your local Pug club can also help.
Where there is a Pug, there is a Pug breeder. Attend at least one dog show to meet different Pug breeders.
American kennel club has a list of hundred percent authentic Pug breeders. Visit their site to reach out to a Pug breeder.
Qualities to Look for in a Good Pug Breeder
Mostly, these traits are over-looked. But before paying any money, search for a few qualities in your Pug breeder. It is essential to have a good impression of the Pug breeder. Is she pleasant with you? Remember, a squishy face buddy is a sensitive fellow.
Knowledgeable About the Pug Breed
A good Pug breeder knows everything about the Pug. He must know about the international and national breed standards. A reliable breeder must be able to provide you sufficient information.
You will learn something new from them. Repute Pug breeders always know about the history of a Pug breed. They can provide you sufficient insights regarding the Pug hybrids. You can ask for common health problems and environmental needs.
A trustworthy Pug breeder will answer all of your questions. If the Pug breeder does not have enough knowledge, it's better to avoid them. It can be a red flag.
Trustworthy breeders always care for their animals. They ensure their animals are going to a loving home. A good Pug breeder never assigns a dog without enquiring about you and your lifestyle. Their questions may include:
What are your family situation and plans regarding the Pug?

Are you planning to keep the dog inside or outside?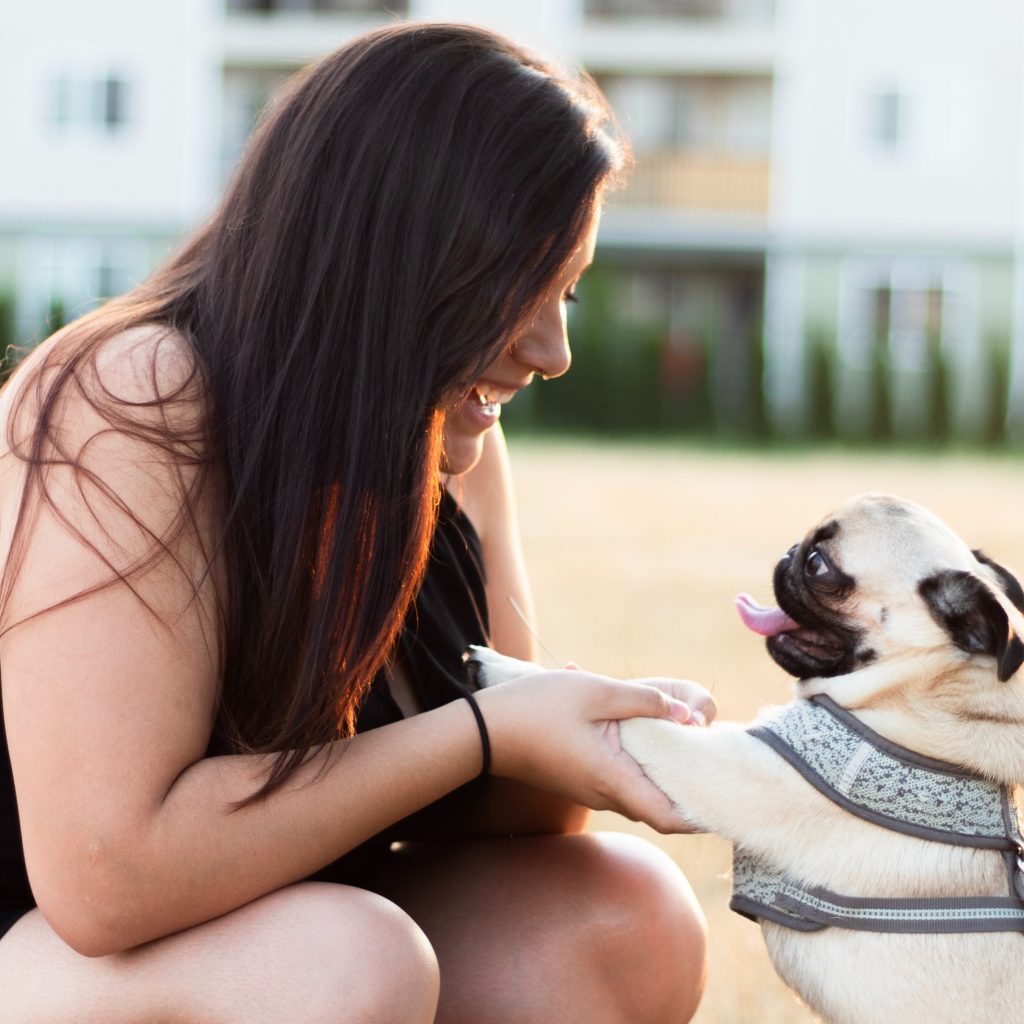 Can you afford the care and food the Pug requires?

Are you able to fulfill the Pug's temperature requirements and other needs?
Your Pug breeder tries to determine whether you are eligible for Pug adoption. Good breeders never think of the dog as an item to sell for money. They try their best to provide the Pug with a good environment. You have to face several questions.
But the cuddly buddies are worth the effort. Aren't they?
Pug breeders questioning tells a lot about how much they care. You can have an idea of how they breed and raised the Pug this far. If there is no questioning, put the Pug breeder on the rejection list.
Transparency About the Practices
Honest Pug breeder never works without complete medical records. They are transparent about their practices. Your Pug breeder should be able to provide information about the Pug's parents. They should be willing to show you the environment where they are raising the Pug.
Good Pug breeders are always open about their Pug caring strategies. They are affectionate and love to answer your questions. They will never stop you from visiting their place.
Good Pug Breeders have a Contract
No reputable Pug breeder sells a Pug without a contract. The contract includes the Pug breeder's guarantee that the Pug is healthy and well-nourished.
Most contracts include requirements for the buyer to follow. The purpose of this contract is to ensure proper care for the Pug. Some contracts come with different terms. These terms include the clause that the Pug breeder can take the Pug back if the owner does not take enough care.
They Maintain their Contact with the Buyer
Experienced breeders have more information about the Pug than new owners. A caring breeder will make himself available for you to advise about the Pug. And to provide you proper guidance.
They may not contact you regularly. However, if you are trying to reach out to them, they will spare some time for you. A Pug breeder's care shows you that your Pug was in good hands.
Impressive Checklist of Reputable Pug Breeders:
Reputable Pug breeders provide you with every source of reaching out. They provide access to their homes.

A good Pug breeder has a clean and safe dog environment in their home as well.

A trustworthy breeder is confident about his service. He can provide full puppy parent details. Some of them have extended family details and history too.

Good Pug breeders perform genetic testing before having a cross between mum and dad Pug. This testing ensures that both parents are healthy. Only healthy parents can have healthy babies.

A reliable Pug breeder always has a welcome back plan. This plan is like a return policy. If the Pug is not having enough care, the Pug breeder can take it back. In case the owner wants to return the Pug, they are welcomed.

They make available veterinarian appointment details. They also provide contact information of past buyers.

They will ask you different questions. They will try to know you as much as they can.

The right Pug breeders are interested in the buyer, his household, and the environment.

Honest buyers never leave you alone in your journey of Pug care. They always maintain proper communication. They communicate with you even after the Pug is sold out.

Whenever you need their advice, they are available to help.

A professional Pug breeder never ships the dog. You must visit them to pick up your Pug. The purpose is to observe your personality and care for the Pug.
Questions to Ask a Pug Breeder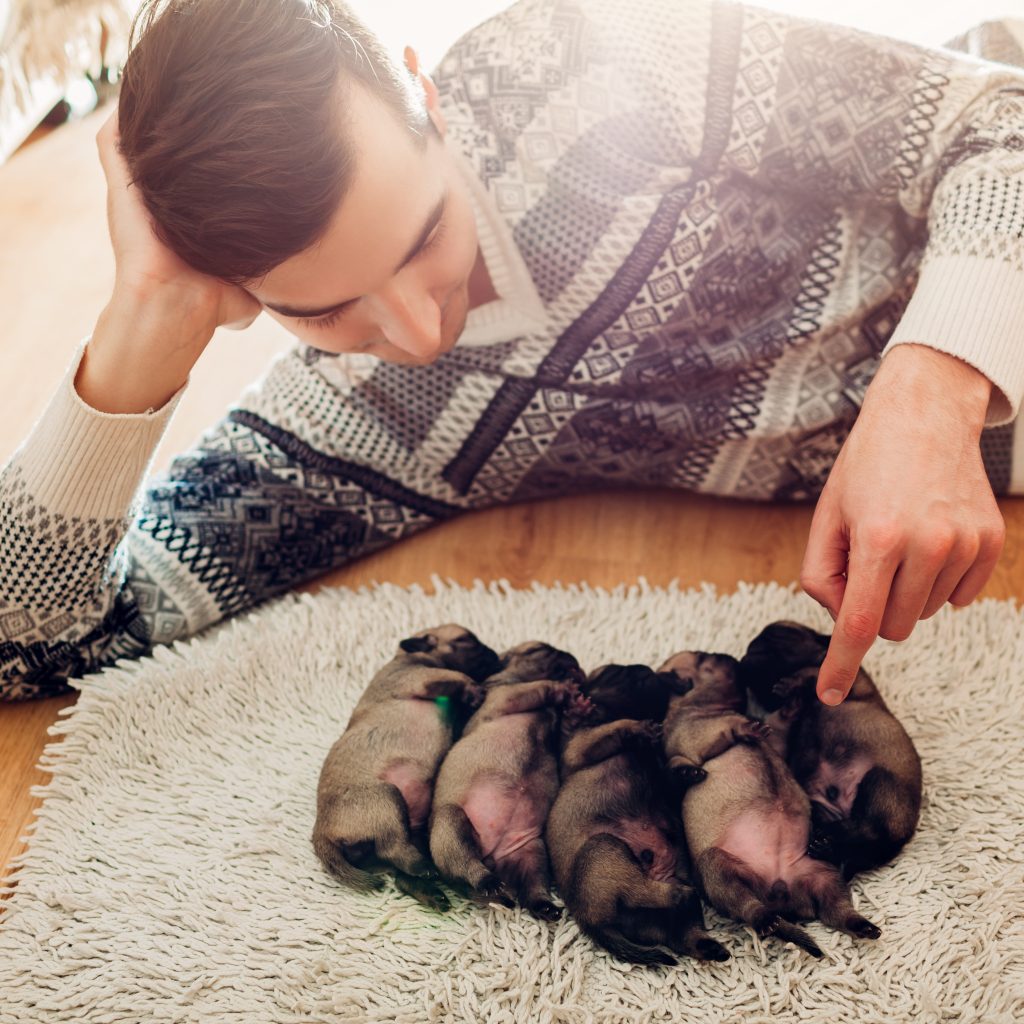 Never plan to adopt a Pug without physical interaction. Do not make a decision based on the professional-looking photographs.
Prepare yourself to ask various questions. If the Pug breeder shows a lack of knowledge or refuses to answer, consider avoiding him.
Here we have collected some essential questions. Ask these from your Pug breeder before you spend money. These questions will help you get a healthy Pug that fits your family's needs.
Research your Pug Breeder.
Before planning a visit, read about your Pug breeder. Google him and check his track record along with online reviews. Always go for a Pug breeder having some reputation in the online Pug world. Avoid newbie Pug breeders.
Beware! Low Prices can be a Red Flag!
Pugs are a bit expensive breed. The tiny little face and the pink tongue is in demand. If your Pug breeder is suggesting a price lower than the average market rate, be suspicious. It can be a sign of an unhealthy Pug. Some Pug breeders also offer low prices for unfit litter.
Ask about Breeder's Requirements
Good Pug breeders think about the well-being of the Pug. They take an interest in you and your provided information. Ask them about their puppy adoption requirements. They will ask multiple questions until they are fully satisfied.
Question About the Number of Pregnancies the Mother has Already Had
The excellent case for Pug pregnancy is one litter each year. More pregnancies mean overbred. The mother Pug and her babies can face serious health issues.
Ask about the Pug Parents
Reputable Pug breeders always keep track of their Pug puppy parents. Your Pug breeder should be able to provide you their pictures and medical records. He should also allow you to meet the parents.
Meeting the parents will help you understand the puppy's nature. You can also have an idea about whether the Pug is going to be calm, naughty, or aggressive.
Do Both Parents have Up-to-date Health Records?
Knowing the health history of the parent Pugs is very important. Check out their health records to find whether they have any serious health issues. The typical health issues include the spine, hip, eye, soft palate, dwarfism, and hearing problems.
Make sure the puppy you are adopting is good in health. Question the Pug breeder and ask a health test has been performed on the parents. This test ensures that the Pug is not having any genetic diseases.
Question the Pug Breeder about His or Her Breeding Experience
Question the Pug breeder about his experience in the field. The Pug breeder's understanding of the Pug also tells a lot about his experience. Ask him whether he is a part of a breed club.
You can also ask them about their way of socializing with the Pugs. A Pug grown in a home environment is more likely to be a well-behaved dog. Training such Pugs is not difficult. Always adopt a Pug that is familiar to human interaction.
When Will I be able to Adopt the Pug Puppy?
A caring and reputable Pug breeder will not allow you to adopt the puppy until they are eight weeks old. Till then, the Pug should stay with its mother. It significantly affects their health. You can also ask for access to the mother. The breeder refusing to do so isn't the one you are looking for.
There is a possibility that he is getting the Pug from a puppy mill. Puppy mills keep the Pugs in unsafe conditions. They do not care about the dog's health or vaccination. The only thing they care about is money.
Pugs coming from the puppy mill are hard to train. They do not receive any socialization or love there. Do not fall for puppy mills. Always believe in reputable Pug breeders.
If you feel a hint of a puppy mill, run the other way.
Ask for Pugs Veterinarian Checks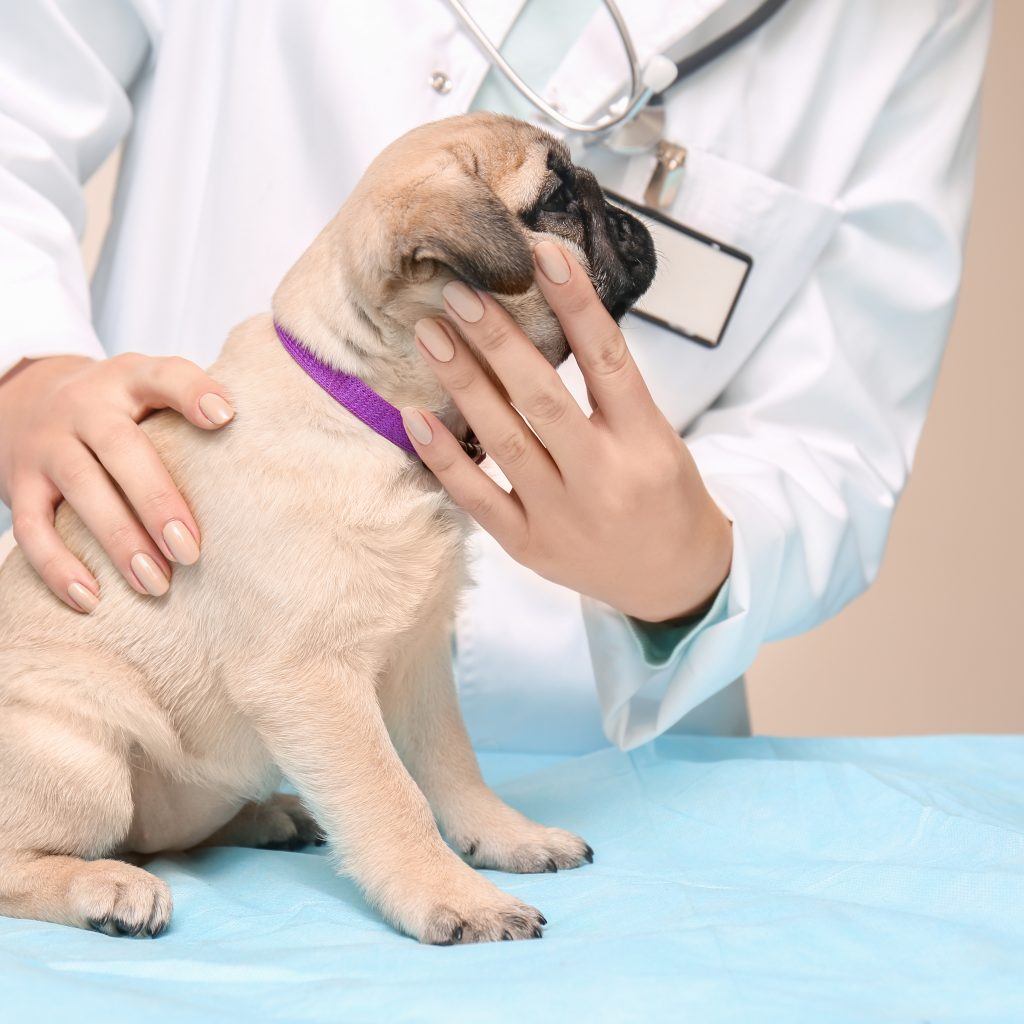 A qualified vet should have checked Pugs and their babies. Before taking them home, make yourself clear about their first vaccinations.
A canine hears test is nice to have. Pugs can be deaf due to congenital disabilities. Only a proper vet examination can help you figure out hearing loss in them. A valid breeder will provide you the contact to their vets.
Health Guarantee and Contract
A trustworthy Pug breeder will make you sign a contract. The contract comes with a health guarantee. It shows that the Pugs are correctly vaccinated. And are ready for adoption.
Can I Speak to Previous Buyers?
Try to contact the previous buyers as a reference. If your breeder is reliable, he will let you contact the people who have brought from him before. If he refuses to provide references, he can be hiding something.
Will You be Available After the Pug Adoption?
Reliable Pug breeders never leave their Pugs alone. They always take an interest in their Pugs. Even after they sold them, they will provide you with proper care instructions and available for you.
How to Avoid Online Puppy Scams
Puppy scams are growing over the internet day by day. These scams have more or less a similar pattern. Scammers advertise a Pug at a low price. People pay the price, and the breeder suddenly disappears. In some cases, the buyers receive an unhealthy Pug. The Pug displayed in the advertisement has nowhere to be found.
Puppy scams are real and can make people lose their money. But you can avoid them by paying attention. Following are the Pug breeder's red flags:
Puppy scammers are not interested in knowing about you. They will not ask you any questions. Neither will they be interested in your house or family. Only a responsible breeder will be concerned about your data. If there are less or zero questions, something is wrong.
The scammer will offer you a bad payment option. They will never prefer a check or credit card. Scammer's payment methods may include:
Pay by gift card

Western Union

Wire transfer

Or prepaid debit card
Do not let them fool you. Always pay via check or use your credit card.
No Telephonic Communication
A typical Red flag is, the Pug breeder will not communicate on the phone. Scammers will always try to use an alternative for the phone. They will mainly ask you to communicate via Email.
Copied or Professional-looking Photos
Every good-looking thing is not good. Do not get blinded by the puppy fever. Use the reverse image search feature by Google. If you find similar copies of the image, then this is a scam.
World Wide Puppy Shipment
Trustworthy Pug breeders will always ask you to visit their place. They will never offer you any shipment. If you are getting this service, beware.
Scammers do brag about their quality. If your Pug breeder is selling show quality puppies, he should sell showing dogs as well. Ask him for proof of his claims.
No Contract- No Welcome Back Policy
Such breeders do not offer any return policy. They also don't make any contract. In some cases, the buyer is asked to pay some extra amount for paperwork. Think about it. Why will a reputed breeder avoid making contracts? What will you do if you need to return a dog?
No Dog Club Participation
Scammers do not belong to any dog club. Such breeders do not participate in any registries.
The "Breeder" does not know the parent dogs. They do not know about their medical records. Neither do they have any history. Such breeders try to avoid the conversation about parent Pug. They will refuse to provide any information, including their names and photographs.
The red flag breeders will always catch your attention with clickbait advertisements. They will offer below the average price. Mostly, these deals sound too fantastic. ("Too good to be true!")
The Moving Away "Innocent" Seller
Some of these scammers act as innocent sellers. They pretend as if they are moving away. Or they are unable to care for the Pug. Therefore they want to sell their Pug at a low cost. They also promise to transfer the Pug to your location—no matter where you are. (So convenient, right? 😉 )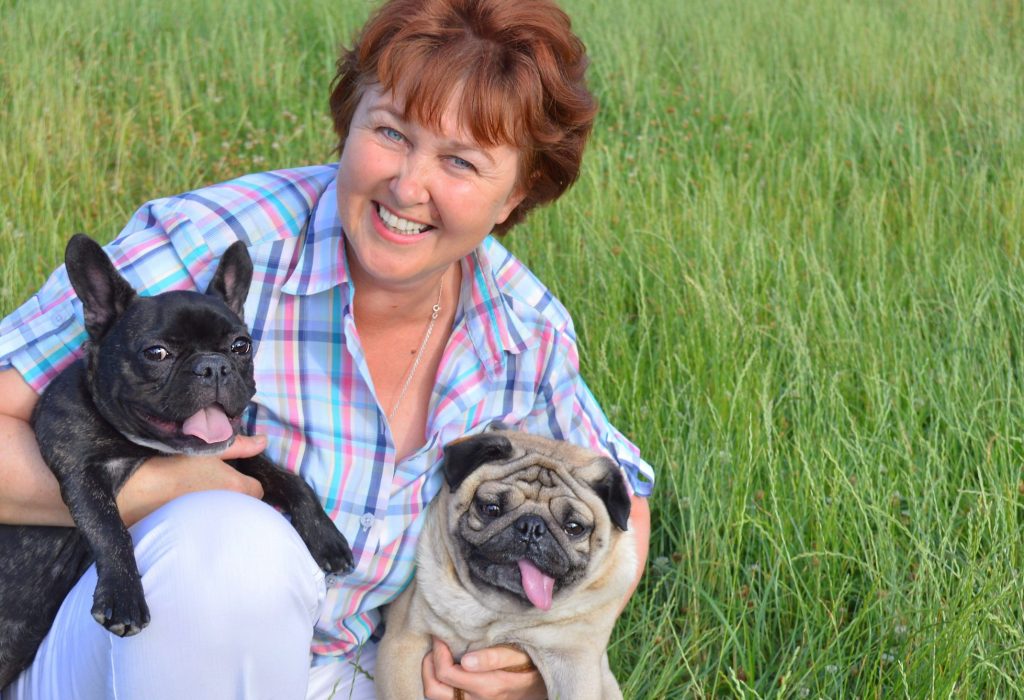 Some good and experienced Pug breeders do breed two dog breeds. It is because they are capable of taking care of them. It is not a red flag. However, a new Pug breeder offering two breeds is suspicious. A breeder offering more than two breeds is a red sign.
They will never provide any reference. Neither will they allow you to visit their place. All these things are a sign for you to look elsewhere.
Pugs are one of the most famous dog breeds right now. This increasing Pug popularity has resulted in many Pug scammers.
These scammers try to trick first-time dog owners. However, because they are easy to trap, proper precautions can save you from getting a sick Pug. It will also help you keep your hard-earned money.
I hope after reading this, you are ready to have your Pug buddy!
Cheers!